The Colours And Looks Defining This Autumnal Season
As we navigate through the post-pandemic world, our living spaces have become more important than ever. And this Aumtin/Winter Season, the big trend is all about creating your very own cozy sanctuary.
Say goodbye to dull and boring interiors because it's all about vibrant and joyful colors. Get ready to immerse yourself in a rainbow of hues that will instantly uplift your mood and make your home a happy place.
And let's not forget about comfort! Sink-in soft materials like bouclé and velvet, imagine wrapping yourself in a cozy cocoon of plushness. It's like a hug from your furniture!
'Dopamine décor can be interpreted as using colour, pattern and tactile furnishings in your home as a way to make you feel happier,' says Suzy Chiazzari, Colour and Design Consultant.
Dopamine dressing was identified in Wayfair's trend report for 2023 as part of the broader 'comfortcore' trend – that is, turning to joyful decorating and design frivolity as a form of escapism.
Influenced by the never-ending popularity of mid-century modern, as well as the long-overdue migration of vintage and antique stores online, interior design is looking back to the seventies.
'Soft shapes, and relaxed style seating designs not only tap into the 1970s aesthetic but are comfortable and have a cocooning effect which tie into the creating a happy and enjoyable interior. We are seeing customers buying into sofas with deeper seats and plumped up cushions for a real "sink-in" experience.'
Cocooning furniture and finishes, rounded forms, tantalising textures and whisper-soft tones' were identified by Wayfair as defining aspects of 'comfortcore,' a design trend that offers reassurance and respite.
'We're also seeing the return of minimalism, but in a more sophisticated and homelier manner than we've seen previously. Warm wood tones and natural textures will become a feature of themselves, without compromising the simplicity and cleanliness of minimalist styles.'
Painted borders is an inexpensive way to play with a room's structure and perspective, and adds opportunity for interesting colour combinations. It covers a wide range of painted techniques like colour blocking and stencilling, and can highlight interesting alcoves, high ceilings, cornicing or even disguise unsightly features like radiators.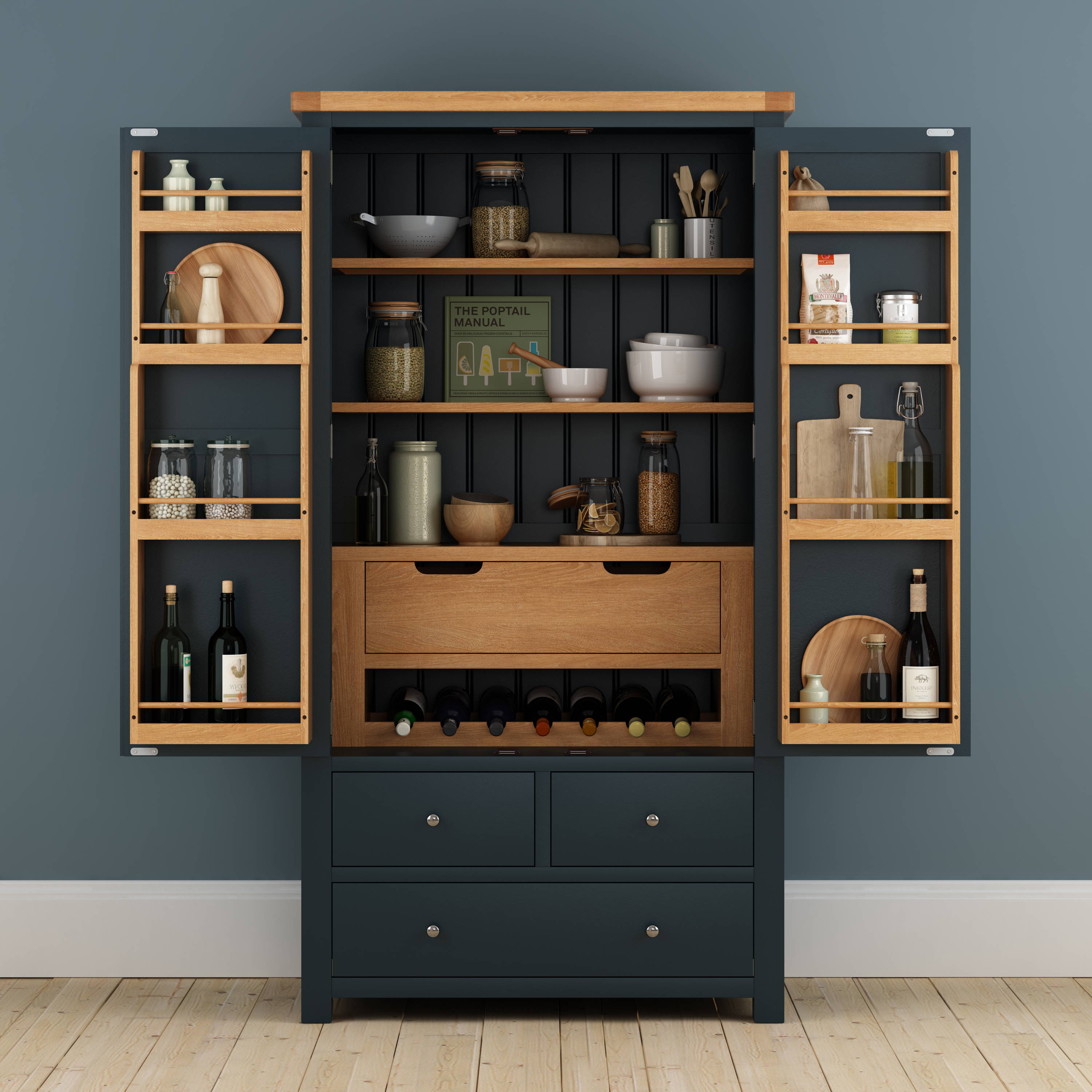 Heritage is a trend that very much began in our kitchens – we've seen traditional design details like farmhouse sinks, pantries, sweet ruffled curtains, and classic shaker cabinetry come to the fore.
Heritage colour palettes have a delightful vintage influence – mustard yellows, postbox red, black, sage green and a bright Yves Klein-esque blue.
A Deep Dive Into the Latest Trend: Green Sofas
Styling Timeless White Furniture
How to style a fun and inviting Children's bedroom