A Deep Dive Into The Latest Trend: Green Sofa
As interior design constantly evolves, it's no surprise that different colours and materials come and go. In recent times, a new trend has emerged, and it is the green sofa. This trend is not only chic but also eco-friendly. With its versatility and modern touch, it's no wonder that interior designers are welcoming it with open arms. We will delve deeper into why a green sofa can lift your room's aesthetic, the benefits of having one, and how you can incorporate it into your home design.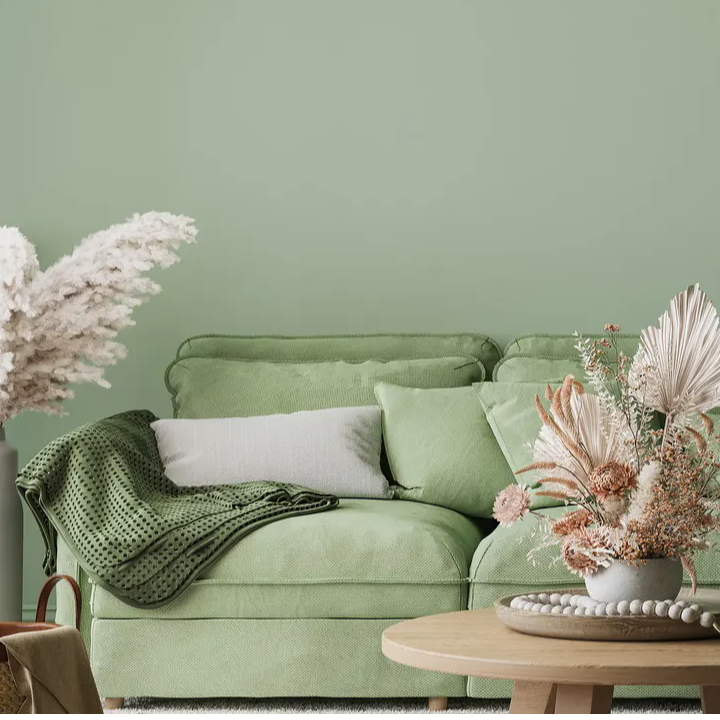 Green is a versatile colour that can help to create a calming and relaxing atmosphere if chosen wisely
It's also a colour that is associated with nature and the environment, making it ideal for eco-friendly furniture like a green sofa. Green furniture pieces are a subtle nod to nature, bringing the outside in and creating a serene feeling in your living space.
Green sofas come in a vast range of shades, from emerald, green to olive green, making it easy to match any design aesthetic. Besides, green upholstery provides a neutral base for adding other colours, whether it's earthy tones, brass or metallic, bold prints, or even living plants.
Green sofas are a symbol of eco-friendliness in interior design. By choosing a green sofa for your living space, you are sending a message to the world that environment-friendly products are the way to go. As an Interior designer, it's your duty to suggest alternatives to non-biodegradable furniture, and green sofas are perfect if you are looking for sustainability in design.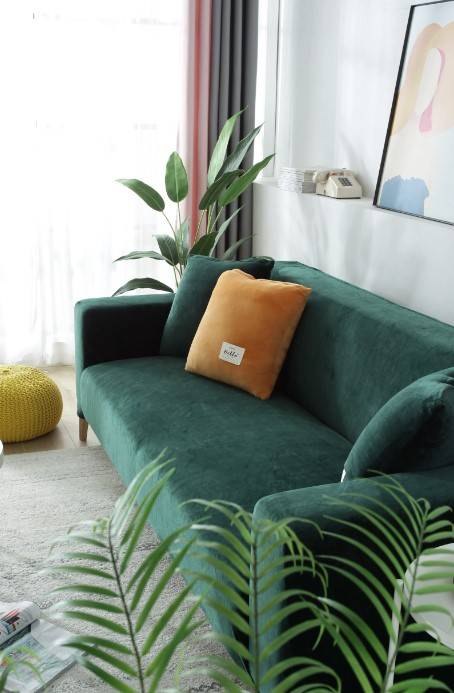 Blend With Natural Elements
Green sofas can be a great partner for natural elements like wood, sisal, and woven materials. The combination of these elements encourages harmony in the space, making it a great choice for environmentally friendly design themes. The green sofa stands out as an elegant yet subtle furniture piece that brings the natural world into your living space.
Compliments Different Design Styles
Green sofas tend to complement different design styles, from mid-century to traditional and modern. This flexibility allows it to coordinate with other furniture pieces in the room, encouraging a holistic design feel. Notably, green sofas can help tone down a darker room, as well as brighten a neutral room for a more cheerful feel.
---
So considering a green sofa?
Green sofas are not only chic but also eco-friendly and versatile, making them an excellent addition to any living space. As an interior designer, incorporating green sofas into your projects would be an ideal way of preserving the environment while delivering a stylish living space. Whether you're remodelling your home or helping your clients, a green sofa is worth considering!
A Guide to the Best Kitchen Seating
Hallway Ideas You're Sure To Love
Home Office Décor Ideas | Your Ultimate Guide